WHY AUTOMATE COLLECTIONS WITH ESKER?
When it comes to collecting customer cash, efficiency can make all the difference. That's where Esker comes in. By automating what can be automated in the AR process via our AI-driven solution, your team is free to focus on the activities that really matter to the business — customer relationship building and optimizing cashflow.
Reduce DSO

Enhance your strategy with predictions & risk analysis to truly impact DSO.

Boost Visibility

Get real-time insight into valuable AR metrics & collections performances.

Free Up Staff

Empower AR team members to focus on strategic customers or high-level reporting.

Improve Collaboration

Make it easier for team members & customers to collaborate with digital tools.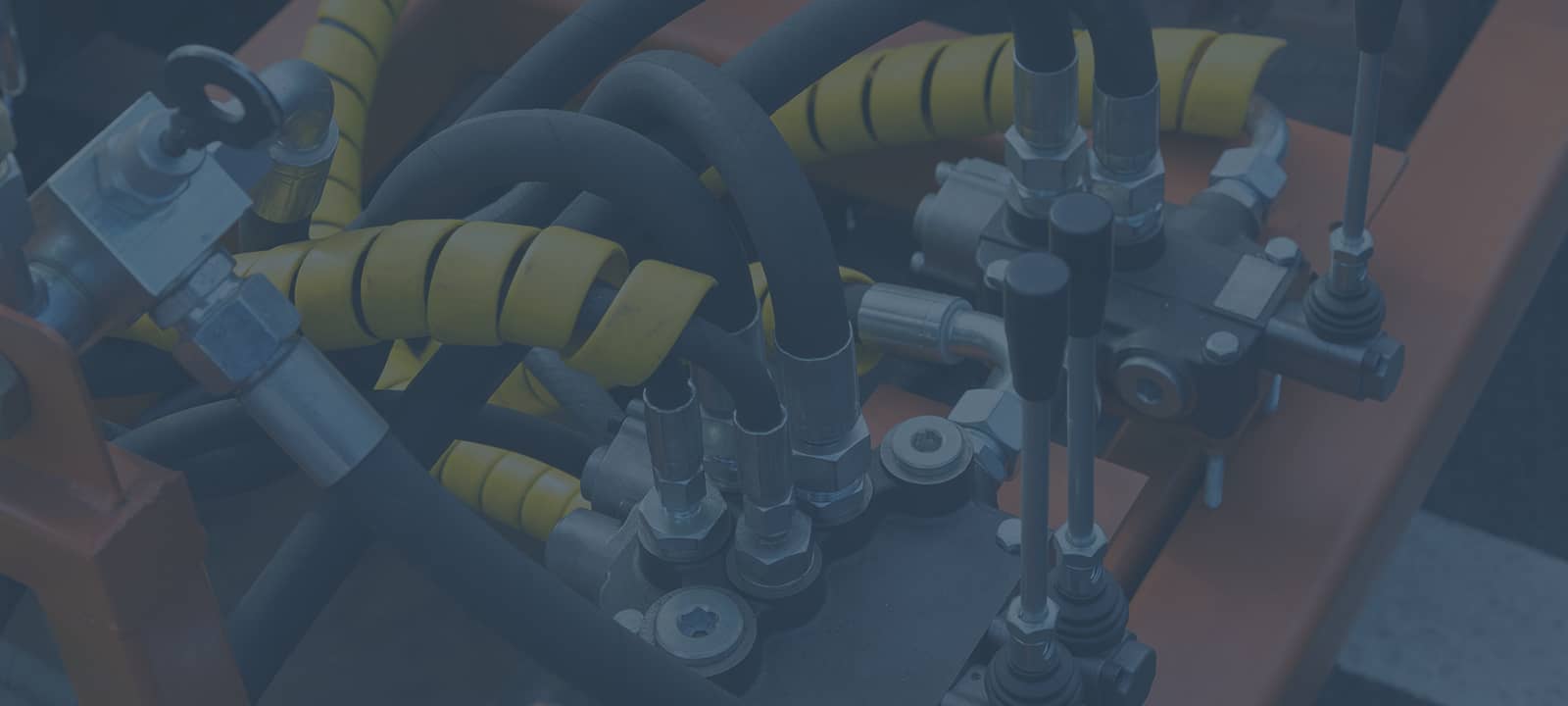 "Esker's interface provides executive reports and performance metrics right at my fingertips. It really helped take our day-to-day performance to the next level."​
Andrea Linke | Credit Manager | Kuriyama of America, Inc.
Read full story >
COLLECT SMARTER, FASTER, BETTER
AUTOMATION + ARTIFICIAL INTELLIGENCE
 
Thanks to automated collections, all your AR-related documents can be automatically generated and sent according to your rules and/or your customer preferences. Meanwhile, tasks requiring action are automatically assigned to the right person at the right time.
What's more, your collections strategy is also supported by AI-driven payment behavior analysis, which suggests prioritization and provides better visibility into payment predictions and deeper insights that aid in risk assessment and strategy adjustments.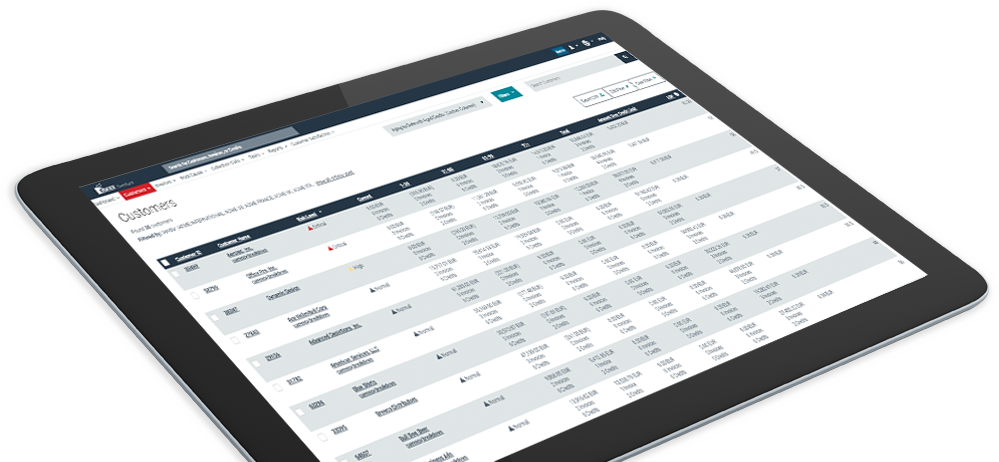 SHED LIGHT ONTO METRICS THAT MATTER
Thanks to intuitive dashboards and KPIs, Esker's solution gives users get the internal and external visibility needed to improve overall AR performance, manage team production, and better know their customers.
Performance monitoring

DSO, BPDSO, CEI, disputes, past-due
Collections forecast by 30-60 days
Collections team achievement based on possible goals
Response time to customer inquiries

Customer insights

Root-cause analysis (give stakeholders visibility on potential issues)
Payer's performance
Credit risk management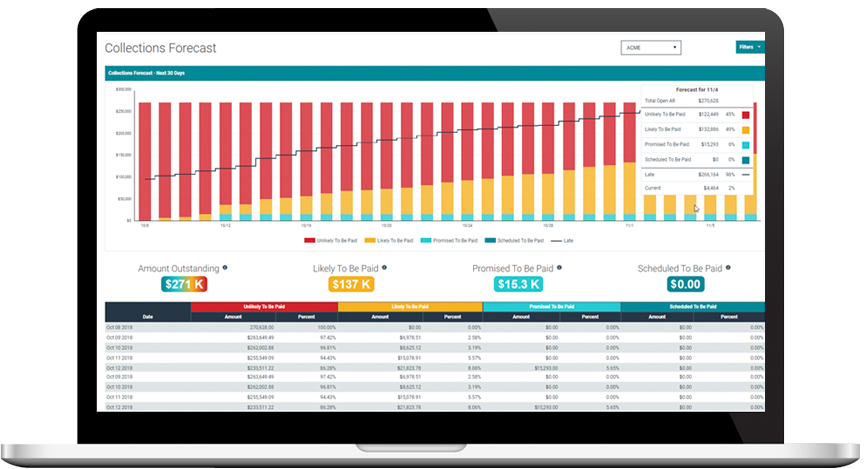 FEATURES TO FUEL YOUR DIGITAL TRANSFORMATION
Esker Collections Management helps companies embrace digital transformation without replacing their core collections processes. This is accomplished with the help of innovative and intuitive features such as:
 
Persona Block Title:

INVOICE & CUSTOMER MANAGEMENT

Persona Block Text:

All customer and post-sales information is centralized and instantly accessible from anyone involved in collections — even those outside the department.

Persona Block Text:

Facilitate invoice-related issue resolution such as disputes or deductions with the ability to create and assign tasks to ease collaboration and speed-up issue resolution.

Persona Block Text:

There's no efficiency without visibility! KPIs are available at the touch of a button so you can analyze collections performance and adjust as needed. 

Persona Block Text:

With 24/7 access to their invoices, account statements, messages and payment options, Esker's portal gives customers the autonomy they expect while saving collector's time.

Persona Block Text:

Ensure risky customers stay under control through payment behavior analysis, which allows you to priority call them or adjust the collection strategy.

Persona Block Text:

With a multi-language interface, multi-currency and unlimited user access on a global scale, Esker supports your company's needs no matter where you're located. 
AR Automation Success Story

How Core Health & Fitness Improved Cash Flow & Collection Time

Rethinking Receivables

To transform AR into the strategic, proactive department your business needs it to be.

7 Tips for Managing Accounts Receivable in Challenging Times

How to continue to collect payments & keep cash flow positive through uncertainty.

Using AR Automation

Empower Your Collections Team (Not Replace It)